"The scientifically impossible I do right away, the spiritually miraculous takes a bit longer."

ClapSo
I am a telecommunications, systems, networking and programming veteran with twenty odd years of experience. I provide design, consulting and software solutions for WiMAX, 3GPP, 3GPP2,  PoN and other  Ethernet/IP based networks.
I offer professional services in the spheres of RADIUS, VOIP, Internet, Real-time Billing, IP Routing (BGP/OSPF), network architecture and design, wireless technologies (WiFi, Microwave, 3G, WiMAX, iBurst/802.20),  Cisco (VPDN, MPLS, Metro-E), WiMAX ASN Gateways, Cisco SCE/SM, RDR/CDR processing, Solaris, Linux, Databases (Oracle, Postgres, Berkeley, MySQL), LTE, TD-LTE, EPC, HSS, PCRF, OCS and various other telecommunications technologies.
Basecamp is in leafy Greenside, Johannesburg and I'm getting to my forties (gasp) am in my forties. I have a 13-year old Aspergers diagnosed son Ruben, that is trying hard to be geekier than me.
I also blog on this site. It's mine. It has been for many years.  I'm still trying to figure out why people need facebook.
Linux/OpenSource
I breathe code, and smoke (a bad habit), smoke (again).
For entertainment and profit, I build  high-availability systems for the telecommunications and ISP market  such as,  DNS,  carrier-grade RADIUS systems, caching and real-time billing systems.
I (used to be) involved in embedded Linux (MIPS/ARM) development  up to the point of raw BSP (Board Support Package) integration for new platforms. I might just take this up again.
I am also a Linux kernel contributor (http://git.kernel.org/?p=linux/kernel/git/torvalds/linux.git;a=blob;f=drivers/usb/serial/ipw.c;h=ca77e88836bd224cf82ce601d6524cba25a98a6f;hb=HEAD)
For my latest venture, Neology, I've been building a comprehensive linux  systems management and configuration architecture and a forked Debian-etch distribution called neoLOGIX . It features a Cisco-like command-line interface and Web2.0 (uck)-ish web interface.
All in the name of reproducible results. I guess that's the point, isn't it?
Programming
I develop in PHP, TCL/Tk, Perl, C, C++, Script, Microsoft VB/VC, Borland C++ and a plethora of other environments. I tend to learn languages as a hobby. Except Python. Never Python. I dont' want to fight my editor with things that are invisible to the eye. Manly braces thank-you-very-much. 1TBS for all.
I use subversion mercurial for source-code management, and have integrated it with trac rhodecode and a custom buildsystem to provide a signed debian-style APT repository for neoLOGIX.
I also dabble in Intel Assembler language, and MIPS/RISC instruction sets when I need to find out what somebody thought they could hide. Armed with ollydebug or SoftICE and IDAPro I can pretty much rip apart any executable, and reverse engineer if necessary.
Financial Systems
A large portion of my career  background is in the financial markets, and I have worked for a significant number of Merchant and Commercial banks in South Africa, providing systems support, availability design, architecture and development skills.
I am very familiar with MDDS (Market Data Distribution Systems) such as Reuters, Dow-Jones, I-Net Bridge and financial instruments ranging from stock futures, derivatives and plain old shares on the LSE and JSE.
This got kind of boring after a while. I switched back to telecoms with Neology.
Web
I am  an expert in web programming, with skills ranging from Javascript/CSS/PHP/Perl/Ajax and the design and implementation of high performance and high availability web systems.
I built various publishers'  sites such as netassets.co.za, sundaytimes.co.za, businessday.co.za, engineeringnews.co.za and miningweekly.co.za using Vignette StoryServer on Solaris/Oracle,  IIS/ASP, and mod_perl reverse proxied by Squid. I was the architect for one of  South Africa's largest content-aggregation and B2B portals for I-Net Bridge.
I don't really enjoy web programming so much, even though I'm crafty at it. Communications is more my passion, but then again, without a decent front-end, what is a system ?
Wireless Networking
I was at the brunt of Wimax, and mobile Wimax. It lost. LTE has won.
Neology was sold to Multisource in 2013. I'm currently a director at Multisource, and we're gearing up to build something that will make other wireless carriers in South Africa cry.
Conferences / Speaking
I am a regular speaker on broadband technologies, and systems in South Africa:
Contact me if you'd like me to be a speaker at your event.
I am also a moderator on the MyADSL iBurst, Sentech, and WiFI & Wisp Forums.
Career Networking
I'm available on Elance, and on Linkedin. I enjoy discussions and brainstorming on projects that are of interest.
Game Development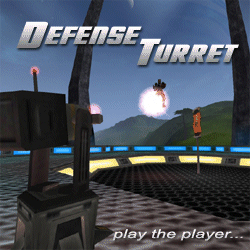 I'm an avid gamer, and hobbyist game developer. I've been involved in a number of Torque Game Engine projects – from Defenseturret – a crossplatform (Linux/Win32)  anticheat program for Tribes2, to Legends, a complete Tribes2-like game. Reverse engineering Tribes2 taught me a lot about various windows internals, a lot of which I ranted about in a ".plan" as was so popular with developers at the time. These days I just await the next great game. Preferably a multiplayer coop.
Check out my garagegames.com profile to see what the latest developments are.
In the News
Curriculum Vitae
Mail me to get a copy of my CV.  No agencies, please.