I signed up for Nedbank's personal finance management tool, to see what it's like compared to some of the other stuff I evaluated previously.
1. Signup is laborious, and their site framesets make navigating the signup process pure hell. Think again guys.
2. I got an "Activation" email with a unique code to enter on the site, see below: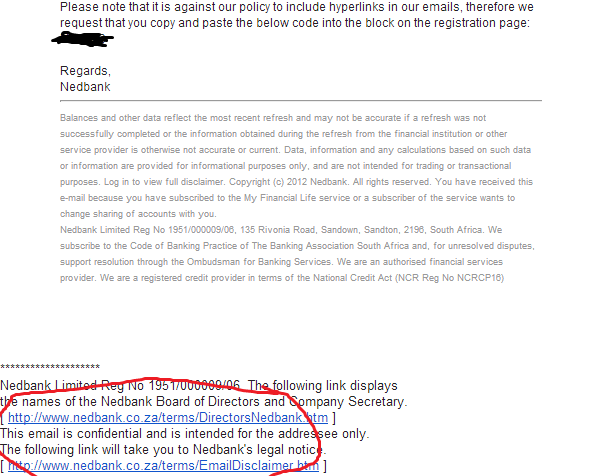 They claim that it is against their policy to embed Hyperlinks in emails.
But note those nice fat ones at the bottom linking to disclaimers and directors.
Hehe.
Update:
Their application sucks, it is the world's worst java framework based with the lowest usability rating ever. Triple minus grade.